While this article focuses on creating successful business relationships among teams that work remotely, at its core it's about how to drive meaningful communication among team members.
Building and maintaining good relationships is the backbone of any successful company. When employees feel comfortable while engaging in constructive discourse and have personal rapport conducive to exchanging ideas and working toward a common goal, workplace productivity and profit feel the impact. Want to encourage your teams to do their best work? Check out this article for more on how you can help your customers foster better communication in their teams.
Increased productivity. Reduced costs. Access to talent. Remote work has plenty of benefits, but migrating full-timers to more time at home comes with a big downside: relationship decay.
Relationships are the connective tissue in workplaces; without them, businesses become a pile of old laptops and ergo chairs. Working from afar isn't the only relationship-limiting barrier in a company—cubicles, departments, and titles all contribute—but it is quickly becoming the most prevalent. It's time we learn how to keep good digital-relationship hygiene.
As colleagues spend more time at home, in cafes and at co-working spaces, and less time near one another, the social fabric of work weakens. Video meetings, slack, and email may be efficient, but when they are the primary–or the only way co-workers interact–people lose out on those water cooler moments gossiping about the game or catching up on weekend adventures. These in-between moments are often when humans get to know colleagues beyond their tasks, titles, and competencies, setting the stage for productive collaboration later on.
If leaders don't address relationship decay, the industrialized world may experience a backlash that will undermine a work revolution that benefits individuals, companies, and our economy.
Why should we care about building relationships at work? Collaboration between humans requires more than just the transfer of data. When Google decided to launch Project Aristotle to find out the special ingredient common across their highest performing teams, researchers discovered that it was trust between individuals. And this study from Carnegie Mellon University makes the case that effective teams require social intelligence—the ability to understand the feelings and thoughts of others. Without truly understanding who our co-workers are at a human level, trust and emotional awareness are impossible. Work becomes defined by the handing off of deliverables from one remote worker to another, like a distributed assembly line.
Attempt to ask a favor of a colleague with whom you have little shared history, and your request will likely be blown off. But pose that same request of a colleague who is aware of your personal challenges, looming deadlines, and supervisorial hurdles, and even at their busiest, odds are they'll at least respond kindly if not offer to help.
Working remotely is a relatively new phenomenon and collectively we haven't learned what it takes to maintain good digital-relationship hygiene. Contractors, contributors, and employees need to learn how to build and sustain relationships in this new reality in order to curb the hidden social costs of remote work.
Here are a few ways employees, managers, and leaders can start re-designing remote team dynamics to improve relationships:
Start with a personal check-in
An in-person meeting can start with the task at hand because many participants were able to connect in the office earlier in the day, or week. But virtual meetings are more likely to be attended by folks who haven't had that opportunity. Create personal connections at the beginning of the meeting by asking how a colleague's weekend was, or about their families.
Turn your camera on
To communicate well humans rely heavily on nonverbal communication. A study from the National Institute of Health shows that direct gestures like an "eyebrow flash" means that anything that follows is important; this study from the National Academy of Sciences proves that verbal comprehension is greatly improved when the speaker's face is visible. When someone joins a meeting without video a significant amount of the information humans use to interpret and connect gets stripped from the conversation. The bottom line: Encourage your team to turn off face mute.
Host non-work related video chats
Video chats don't have to be reserved for clients or projects. Non-work rituals like lunch-n-learns and office trivia hour can be meaningful moments during which co-workers can connect. Leaders don't have to be the ones to start, encourage and support employees who take the initiative to create opportunities for connection.
Set your rules up front
Melissa Malcolm of remote work consultancy Work Well Wherever noticed that virtual teaming should follow the same rules as online dating. "Right away, you have to establish how you and your partner like to operate." She suggests asking about and sharing preferred communication styles, ideal productivity windows, and most important, Malcolm says, "share a funny story about yourself."
Make everyone remote
It is all too easy to forget in meetings where nearly all participants are in the room, that someone has dialed in. Consider implementing some version of the "if anyone is remote, everyone is remote" rule, where all participants video in from their desk to force the constraints to be the same for all contributors.
Replicate the features of working together
Products like Sococo and Remo.co attempt to recreate situation awareness among remote teams. Both tools create an office map that shows who is "in" and if they are available. These platforms are fairly primitive at the moment but reintroduce an important piece of working together that gets lost across the internet: cognitive awareness of colleague's actual location.
Prioritize real presence
Finally—and this is a biggie in terms of impact and investment—make it a priority to assemble remote workers in real life. No amount of video conferencing can replace gathering in the same place at the same time. Whether hosting an annual team retreat similar to Buffer or encouraging employees to travel quarterly to an office, the new and strengthened relationships that emerge will be well worth the investment.
Remote work has the potential to remake our economy by increasing productivity and profits while enabling employees a chance to rebalance work and life. But to ensure companies continue to adopt this new way of working, managers and teams need to address relationship decay before leaders feel its impact and misattribute the cause as remote work itself.
Source: Forbes 
From Office 365 Migrations, Voice IP & IT Managed Services and beyond, Network IT Easy work with you to assess your current and future needs to help you make informed decisions that will drive your business forward.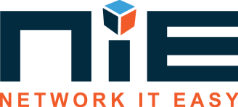 Let's talk about how we can help your business! 630-435-4000 (option 2)
We provide the technical advice and practical IT skills that our customers need to achieve their goals.

We deliver the full spectrum of services from data consultancy and system health checks to infrastructure design, configuration and optimization. We Manage IT services for clients across Chicago and Chicago suburbs
(Naperville , Lisle, Downers Grove, Oak Brook, Elk Grove Village and Schaumburg).