Cloud backup (a.k.a online or remote backup) is a safety protocol to secure both physical and virtual files and databases by sending their copies to an off-site location.
Usually, the off-site server and data storage systems are hosted by a third-party; secure and complaint service provider. Network It Easy, with its team of professionals, monitors and reports on the backups to keep the customers' data safe and recoverable at all times. Our customers are charged a monthly fee based on storage space, number of servers, data transmission bandwidth, and number of end-users, to name a few.
By implementing outsourced cloud backup, you can bolster your organization's data protection strategy without increasing the workload of your IT staff. In most cases, the labor-saving benefit is a real game changer when it comes to cutting the costs associated with cloud backup.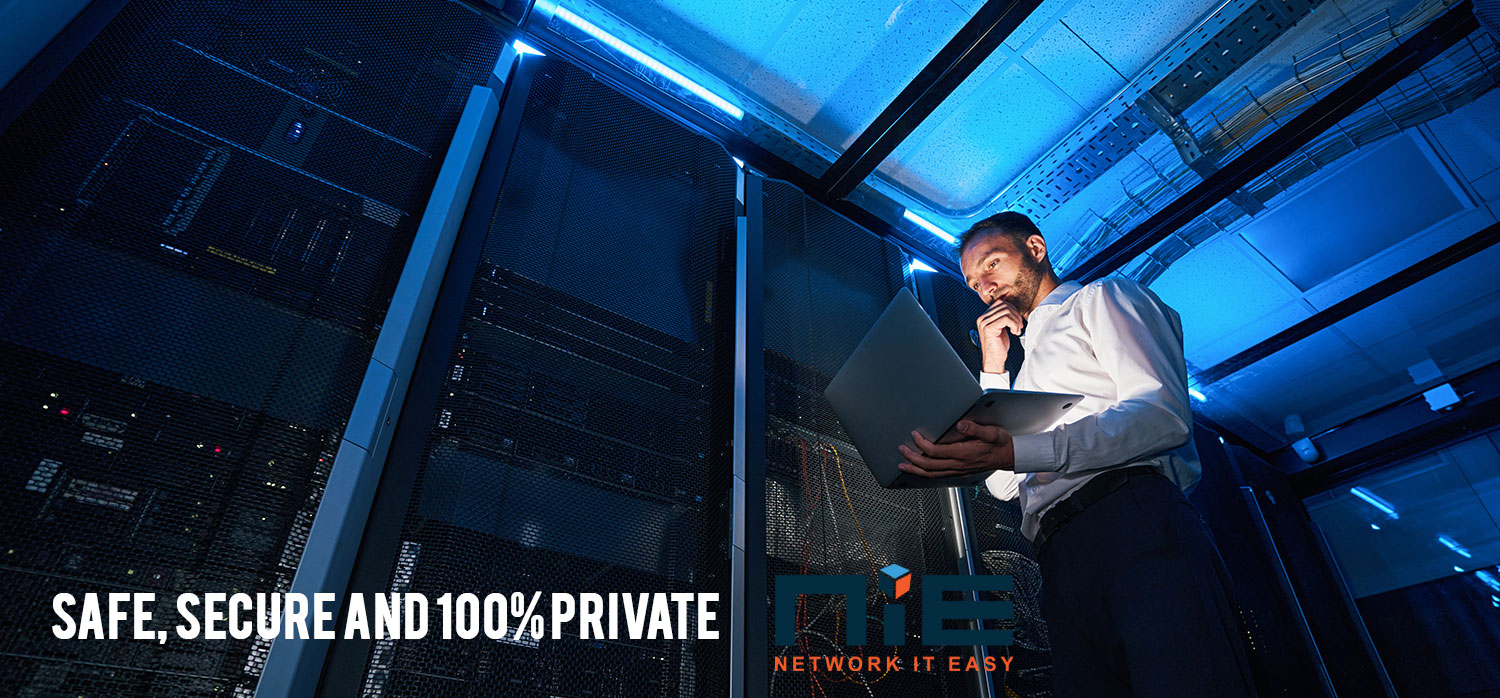 Cloud backup vs. cloud storage
When you start looking for your ideal managed services provider, you may hear terms like cloud backup and cloud storage. It is worth noting that even though they share some similarities, they are pretty different. Cloud storage refers to a service model in which data is stored on remote systems and is available to end-users over a network. The main benefits of cloud storage include global availability and ease of use. But this service has some throwbacks, such as potential performance issues depending on your network connection.
There are three main types of cloud storage:
• public – where data is stored in the service provider's data center; customers pay based on several factors, including frequency and volume of data;
• private – where data is copied through in-house storage protected behind the organization's firewall;
• hybrid – a mix of public and private cloud storage.
Third-party cloud backup initially gained popularity with SMBs due to its convenience. But since then, cloud backup services have become more sophisticated and can offer the same level of data protection, if not more significant, as in-house data backup.
Protect your data in an off-site backup data storage solution tailored to meet your needs.
Quickly recover and restore data in the event of a disaster
IT Services and Support for Chicago, IL T and surrounding areas including: Lisle, Downers Grove, Naperville, Schaumburg, Oak Brook, Elk Grove Village
If you want a tailored network assessment offer, give us a call at 1-630-435-4000 (option 2), or contact us online for a consultation