Whether you're well established in business or just taking your first steps, Microsoft Office 365 is your go-to solution.
With professional assistance from the NiE team, you will get a tailored monthly plan to cater to your IT needs. You can choose from various plans that suit either smaller organizations hiring up to 300 people or larger ones with higher security needs.
Regardless of which plan you choose, you will get versatile benefits that help you expand and grow your business, including:
Advanced threat protection;
Preventing data loss;
Saving documents and data to the cloud;
Microsoft 365 is a productivity-increasing cloud service that offers smooth communication, team collaboration, device and data management, as well as advanced security. These features allow your organization to operate safely in an online work environment.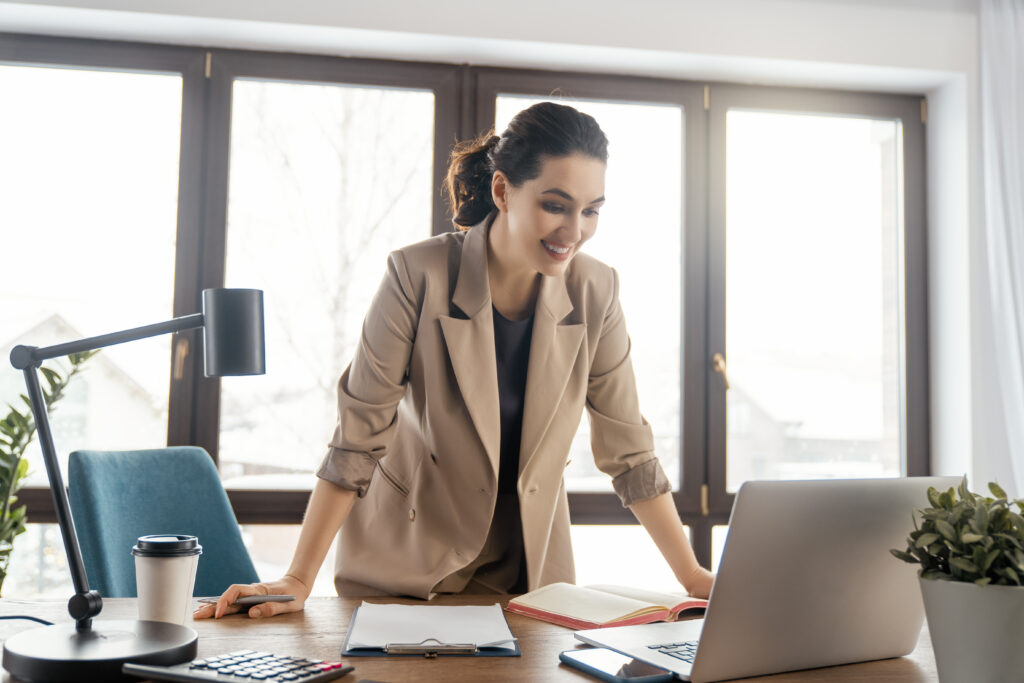 With Microsoft 365, end-users can work across devices, backing up data, editing documents, and accessing emails and calendars in real-time.
Businesses face more and more versatile challenges, and they need to adapt quickly to changing demands. Therefore the Network IT Easy team is constantly developing new skills to make sure our customers are always on top of their game, and this is why we promote Microsoft 365 as one of the best tools for growing your business.
Here are just some of the key benefits of using Microsoft 365:
• Spacious cloud storage – OneDrive provides 1 TB of cloud storage, which is enough to keep all your key data and documents in one, safe place;
• Multi-device support – you will be able to sync files across all devices, which is of crucial importance when your team is constantly on the move or working remotely;
• Real-time Collaboration – features such as Teams make communication between co-workers a breeze, allowing for instant idea-sharing and brainstorming; multiple users can edit and review documents simultaneously.
If you're still not sure that Microsoft 365 is a perfect tool to take your business to the next level, contact us at +1-630-435-4000 to discuss the options.