There's plenty of information—everywhere—on how to safeguard our physical health during this COVID-19 situation. But what about mental and emotional health; how do we make sure we're addressing those needs? Elizabeth Bille and Erin McClintock, in their blog for the Society of Human Resource Management (SHRM), share solid strategies both for organizations and for ourselves.
One important element in alleviating stress with your employees is maintaining flexibility in the workplace. "One of the biggest stressors for many employees is the well-being of those they may care for. Those with children are likely concerned about how to handle school or daycare closures; employees who care for older adults may have increased responsibilities given the CDC's advice that those populations stay home," writes Bille and McClintock. Help employees navigate these concerns by providing flexible work arrangements, such as virtual check-ins, telecommuting, flex-scheduling and other plans that may help relieve them of some of their worry. These are extenuating times—look to offer extenuating flexibility and support to your employees.
As with any global health scare, it's natural that people may experience an increase in fear and anxiety. We know from previous epidemics that quarantine has impacted people's mental health, and thus we have a responsibility to address this topic—to make it just as vital and attention-garnering as the physical health component. Read the rest of this article to learn about more ways you can support mental health in the workplace during especially stressful times.
From Office 365 Migrations, Voice IP & IT Managed Services and beyond, Network IT Easy work with you to assess your current and future needs to help you make informed decisions that will drive your business forward.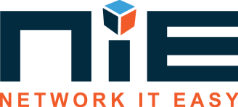 Let's talk about how we can help your business! 630-435-4000 (option 2)
We provide the technical advice and practical IT skills that our customers need to achieve their goals.

We deliver the full spectrum of services from data consultancy and system health checks to infrastructure design, configuration and optimization. We Manage IT services for clients across Chicago and Chicago suburbs
(Naperville , Lisle, Downers Grove, Oak Brook, Elk Grove Village and Schaumburg).