Cybercrimes are skyrocketing in the Chicago Area
The newest, most advanced technology is being used to exploit the vulnerabilities in your IT systems and it's imperative that you have an efficient cyber security strategy for this reason!
Our local Chicago-based team of IT professionals will perform a scrutinous examination and evaluation of your organization's IT infrastructure, applications, management policies, procedures, and operational processes against recognized standards. Our IT auditing services will evaluate if controls to protect IT assets ensure the integrity and are aligned with organizational goals and objectives.
Many businesses in the Chicago Area shy away from spending money on cyber security prevention but the real cost lies in doing nothing.
Consider the following statistics:
33% of businesses have experienced a cybercrime
50% of cybercrimes originate within the organization
Average days to resolve an external attack = 19
Average days to resolve an internal attack = 45
Average cost of a cybercrime attack = $206,323
29% of attacks result in data loss
25% of attacks result in revenue loss
29% of attacks result in productivity loss

What are the primary objectives of an IT audit?
When performing a thorough IT audit for our customers, we start with determining individual audit objectives, which always directly align with the organization's business objectives. Most engagements focus on ensuring proper controls to mitigate various risks effectively. Our team makes sure that IT audit objectives are consistent with the organization's objectives regarding:
Achievement of operational goals and objectives
Reliability and integrity of information
Safeguarding assets
Effective and efficient use of resources
Compliance with significant policies, procedures, laws, and regulations
What does the audit process look like?
Although every IT infrastructure audit is unique based on individual needs, the IT audit process usually consists of four stages:
Planning,
On-premises work,
Reporting,
Follow-up.
In order to run our Security Audits smoothly, we create a tailored audit checklist, making sure we tackle all areas. Each audit might result in diverting a certain amount of time from your usual operations; thus, it is crucial you and your staff engage in the entire process. Engagement, on both ends, minimizes the time necessary to perform a thorough audit and avoids disrupting ongoing activities.
Talk to a security expert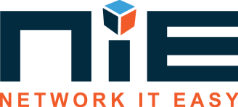 Providing IT Auditing and Consulting Services in the Chicago Area for over 20 years

If you want to make sure your Information Technology infrastructure is in decent shape, ready to handle any business challenges that may arise,
contact us for a thorough IT (Information Technology) audit.
(Naperville , Lisle, Downers Grove, Oak Brook, Elk Grove Village and Schaumburg).