Nowadays, no matter the scope of operations, small businesses increasingly rely on IT resources and services. Therefore, every modern company or organization must take care of the security of the network and all devices and applications working in it.
We live in the era of big data – we generate a lot of data that needs adequate governance and protection.
Often, companies must take immediate action to protect themselves against unexpected cyberattacks that occur in response to constantly changing conditions. Cloud-based network security solutions are becoming more and more popular as they allow for ongoing updates on threats and for immediate reaction.
There are many security layers and tools available in the market today, and it could get very overwhelming for even the most computer-savvy business owner. It is advisable to reach out for the support of an experienced aged services provider, like Network IT Easy, to make sure your organization is well protected and the correct combination of products is chosen based on the organizational needs and business model.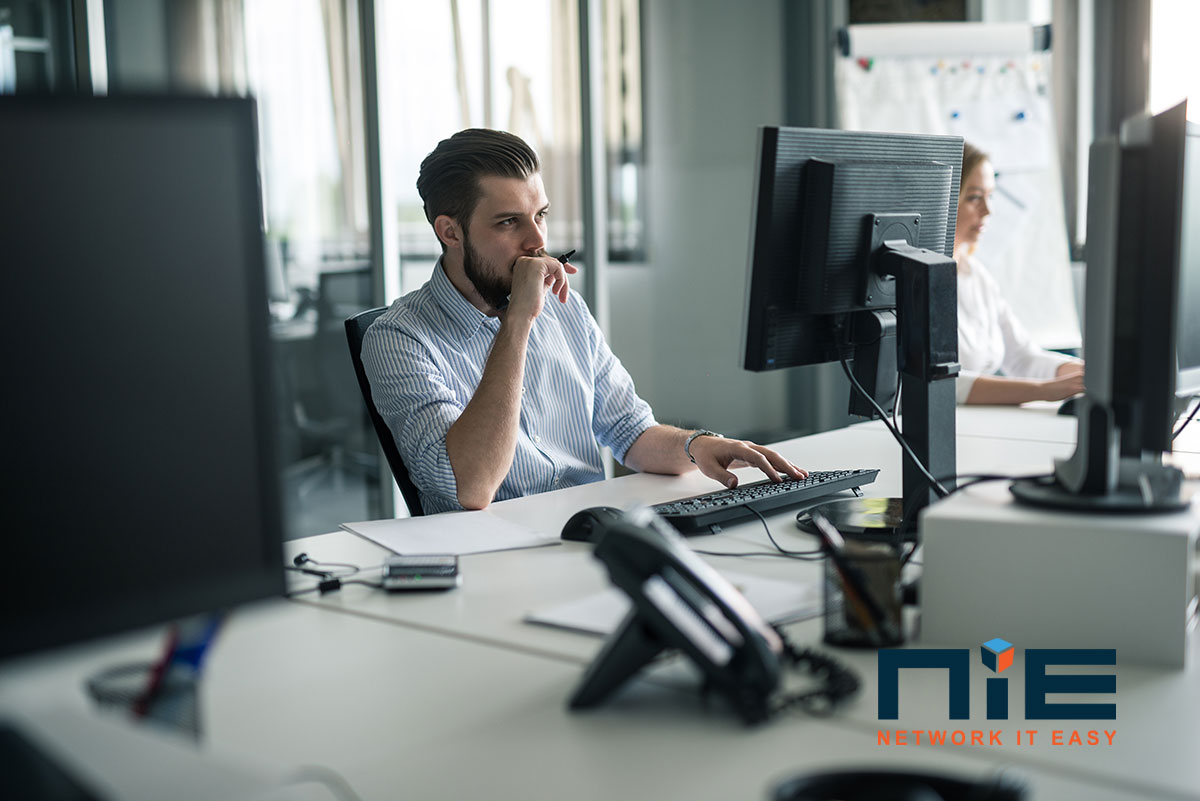 Small and medium-sized businesses often face difficulties adequately protecting their networks due to a lack of time or resources to invest in appropriate network infrastructure.
Research shows that almost half of data breaches happen to small enterprises. That is why, if you are an SMB owner, you cannot afford to wait for the next firewall or antivirus update to deal with the threats; you need to act beforehand. Choosing HaaS (Hardware as a Subscription\Cloud as a Subscription) and SaaS (Software as a Subscription) solutions offered by NIE may be the right strategy for you.
The Haas/SaaS cloud computing model is a solution that provides our customers with the necessary flexibility and data protection.
At Network IT Easy, we act long before cyberattacks occur.
We scan for the threats and maintain a high level of security, ensuring that you can concentrate solely on running your business. Our experienced IT team implements (constantly updated) security measures and applies modern technologies in order to be a step ahead of cyberattacks.
Network and IT resources' security
Maintaining a high level of network and applications' security is crucial for a company's ability to respond in a timely manner in the event of threats and breaches. This issue must be approached systematically and included in the company's overall strategy. At Network IT Easy, we have the know-how and practical experience in the field of cybersecurity.
As an experienced partner, we offer you:
A thorough analysis of your network security,
An individual approach to your organization's IT needs,
Complete implementation and maintenance of solutions within the network
If you are struggling with network security or just want to discuss other challenges related to this area,
contact us at 1-630-435-4000 to see how we can help.