If you are a small business owner, you know pretty well that modern and efficient hardware and software can be costly, and its maintenance is quite time-consuming.
Today, however, you don't need to face this problem on your own. In order to run your organization smoothly, you can simply rely on Network IT Easy.
HaaS (Hardware as a Service) and SaaS (software as a Service) have been gaining popularity in recent years. Business customers are less and less likely to own equipment as it quickly loses its value.
Due to the benefits it brings, the subscription models are more economical in longer-term commitments compared to buying or even leasing.
The HaaS and SaaS models we offer allow companies to access modern hardware or high computing power without having to purchase, install, maintain, and update devices and software. Some view HaaS and SaaS as simply a computer and applications rental or leasing, but in fact, SMBs get a lot more. Updates, upgrades and maintenance, and troubleshooting are usually part of a Haas\SaaS agreement.
IT equipment is undoubtedly one of the most noticeable costs for SMBs, especially in the early stages of development.
Necessary tools, such as PCs, phones, tablets, etc., require significant upfront investment and incur fixed operating costs. Many small businesses are shocked to find that they don't have an adequate budget for the hardware and software on which to base their day-to-day operations. And that's where we come in with our tailored HaaS and SaaS offer.
HaaS\SaaS is an even more robust offering when combined with cloud computing. What are the main advantages of our cloud computing services? Here is just a shortlist of the most useful features you get when you sign up for our Managed Services with Enhanced Security plans:
We offer HaaS\SaaS as a monthly subscription plan;
You do not need to install, update or manage your IT infrastructure;
Data stored in the cloud is entirely safe. We use best practices to assure you employee identities are secure, and your data is always available, governed, and protected;
You gain access to all applications and software from anywhere in the world and on any device;
We offer low, flat-rate monthly subscriptions and become your outsourced IT (Information Technology) department and strategic partner.
The practice of outsourcing day-to-day IT and telephony management responsibilities as a strategic method for improving operations and cutting expenses.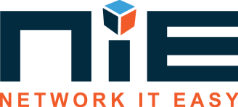 Let's talk about how we can help your business! 630-435-4000 (option 2)
If you're looking for a IT partner rather than a provider, we're ready to do great things together.

We deliver the full spectrum of IT services from data consultancy, system health checks to infrastructure design, configuration and optimization.
We Manage IT services for clients across Chicago and Chicago suburbs
(Naperville , Lisle, Downers Grove, Oak Brook, Elk Grove Village and Schaumburg).