If your company struggles to coordinate various operations while managing workload and costs, Network IT Easy has a perfect solution for you: Microsoft Azure.
Microsoft Azure Cloud Migration Service Chicago.
Move Your Data to the Cloud!
Azure, Microsoft's cutting-edge cloud computing platform helps to consolidate the company's functions and operations at a reasonable monthly fee.
Microsoft Azure (commonly called "Azure") is a cloud-computing platform that lets you deploy and manage various applications and services across multiple cloud platforms, both on- and off-premises. Azure offers the following solutions:
Infrastructure as a Service (IaaS),
Platform as a Service (PaaS),
Software as a Service (SaaS)
These, together with managed database service capabilities, can be used for analytics, virtual computing, storage, networking, and so much more.
Microsoft Azure is enterprise-focused, offers effortless transition to the cloud, and ensures access to your organization's data from anywhere in the world. This tool will help you stay at the top of your game and gain a competitive advantage in your industry.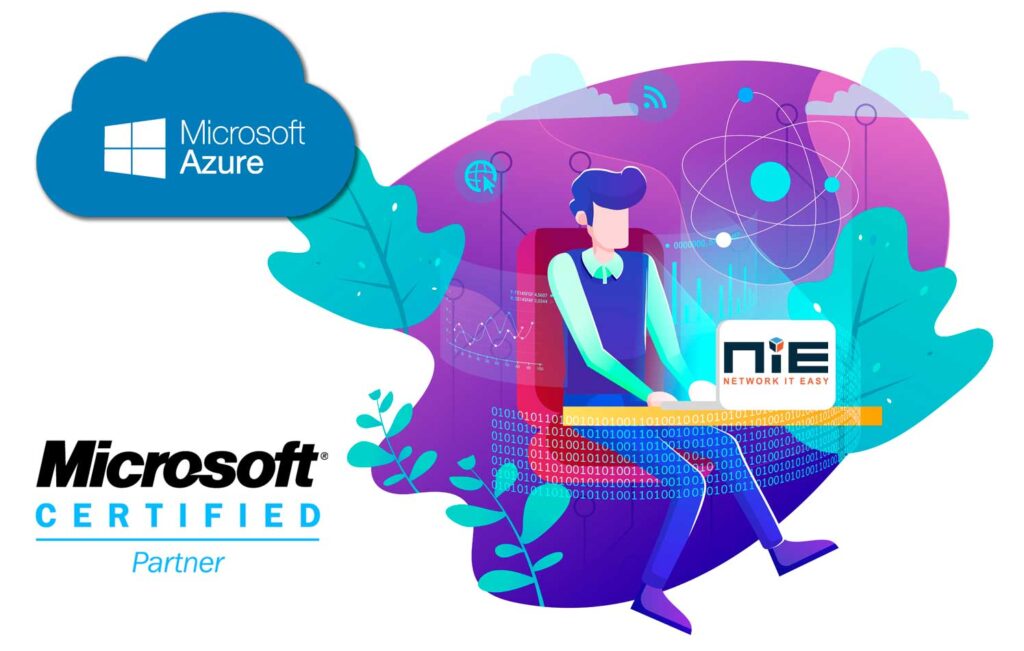 Network IT Easy is Microsoft Certified Partner in the Chicago Area, guaranteeing that the whole migration process to Azure is smooth and safe so that you can continue your business as usual.
If you're not entirely convinced about Microsoft Azure benefits, we break it down for you:
Reduced cost of on-premises hardware – Azure as a cloud-based subscription service allows you to cut office hardware expenses and save time and money on managing your existing hardware;
Tailored solutions – each MSB has different needs and capacities that are easily met with Azure migration by Network IT Easy. The whole Aure experience is fully customizable and safe;
Safe and secure solutions – in today's business, safeguarding your data from breaches and cyber-attacks is vital, and with Azure, you get a premium level of threat protection.
We Specializes in migration to Amazon Web Service (AWS), Microsoft Azure, Office 365 Email, Googe Apps, Cloud File Sharing solutions such as Drive, DropBox, Box.net, Egnyte and more.
We specialize in both Azure full or hybrid cloud migrations of your IT systems. Speak to one of our migration experts to see if migrating to the cloud makes sense for your business. We service the Chicago area, Naperville, Schaumburg, Oak Brook, Elk Grove Village, Lisle
Our devotion to customers, employees, and services is legendary.
We've been named one of the Best Places to Work in Illinois for three consecutive years.