In one of our recent posts, we talked about IaaS – Infrastructure as a Service, and we mentioned that it is accompanied by two other common types of cloud computing services. One of which is SaaS.
Software as a Service (Hosted) is undoubtedly the most widely used option for businesses in the Cloud market. The main reason behind it is its accessibility. All an organization needs are a strong internet connection and a browser. Customers don't need to rely on their in-house IT expertise in the SaaS delivery model, as the vendor manages all the technical issues.
SaaS solutions are gaining importance and popularity as SMBs become more comfortable operating in the cloud and more open to relying on outsourced services. However, a reliable business partner is a crucial factor in transitioning your line of business applications or software subscriptions to the Cloud. A Manages Service Provider, such as Network IT Easy, helps integrate SaaS technology, customize services and guarantee a required level of security.
Two main advantages of choosing SaaS are its flexibility and savings. Your MSP takes the tiresome tasks off your shoulders, including installing the necessary software, managing it, and keeping it up to date. At the same time, you and your employees can concentrate on other priorities.  
SaaS can be deployed in one of three different cloud models: 
Private – where software is built on infrastructure provisioned for exclusive use by a single organization comprising multiple consumers. This infrastructure may be owned, managed, and operated by the company itself or by a third party, and it may exist on- or off-premises.  
Public – where software is built on infrastructure provisioned for unrestricted use by the public. This infrastructure – located on the premises of the cloud provider, may be owned, managed, and operated by a business or government organization.  
Hybrid – where software is basically built on one of the types mentioned above of infrastructure but can switch to another when the need arises.
Main Advantages of SaaS Technology:
Accessibility: Ability to run via an internet browser 24/7 from any place and on any device
Operational Management: No installation, equipment updates, or old-fashioned licensing management
Cost-Effectiveness: No upfront hardware costs and flexible payment methods
Analytics: Access to data reporting and intelligence tools
Increased Security: SaaS providers invest heavily in security technology and expertise
If you want to learn more about SaaS and decide if it's a solution your organization can benefit from, do not hesitate to reach out to our team. We'll be more than happy to answer all your questions!
Talk to a security expert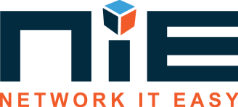 Providing IT Auditing and Consulting Services in the Chicago Area for over 20 years

If you want to make sure your Information Technology infrastructure is in decent shape, ready to handle any business challenges that may arise,
contact us for a thorough IT (Information Technology) audit.
(Naperville , Lisle, Downers Grove, Oak Brook, Elk Grove Village and Schaumburg).